s healthcare prices rise in developed countries, more and more people from all around the world are looking for alternatives to affordable healthcare. This search for cheaper healthcare is driving people to the developing countries in order to seek affordable treatment. Currently, India is one of the leaders in this medical tourism boom. Medical tourism in India is currently about a $3 billion industry annually, and it is said that the entire medical tourism industry in India could reach $7-8 billion by 2020.
There are many factors besides increasingly expensive healthcare that is driving the entire medical travel industry in India. Constantly improving infrastructure in developing countries is helping them handle the medical tourism industry boom. Most tourists are from African, Asian, and Middle Eastern countries, but tourists are coming from more and more parts of the world to receive first-class treatment at a more affordable cost.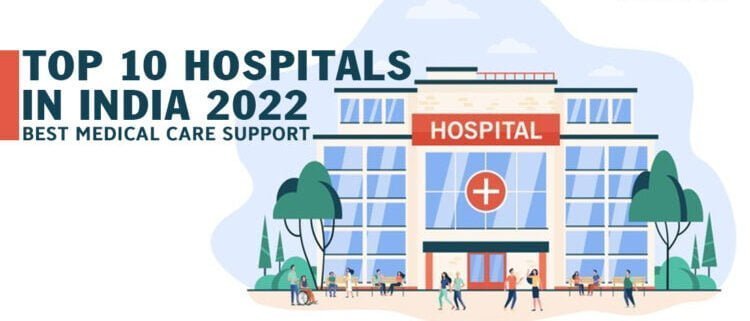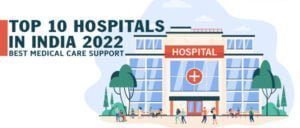 Fortis La Femme offers a wide variety of services in Bangalore. Bangalore is a town of about 302,000 people supporting some of the leading hospitals in India, servicing international visitors, as well as India's own population of over 1.25 billion people, which alone is around 1/6 of the world's entire population.
Fortis La Femme Hospital provides a wide variety of medical procedures from bariatric procedures to neurosurgical procedures, and virtually anything in between. A large, international hospital like Fortis Bangalore meets most of the needs that foreigners traveling here would have in regards to medical care. It's modern, state-of-the-art facility complete with options to keep other guests comfortable such as gift shops, cafeterias, and places to stay while their loved one undergoes treatment make it a prime tourist attraction within the Bangalore.
2) FORTIS ESCORTS HEART INSTITUTE (FEHI) – NEW DELHI
Also located in the capital city of New Delhi, FEHI specializes in cardiovascular care as the name suggests. FEHI offers major operations like heart transplants and open-heart surgeries as well. FEHI is a complete cardiology care center for all procedures and surgeries, and attracts many international patients and locals seeking treatment each year. FEHI is consistently ranked as one of the top heart centers in all of India at which anyone (including internationals patients.
Specialties: Cardiology, Cardiac Surgery, Pediatric/Fetal Cardiology, Heart Transplants, Bone/Joint Health, Liver/Digestive Issues & Urology.
3) ROCKLAND HOSPITAL – NEW DELHI
Yet another prime healthcare facility located in India's capital of New Delhi, Rockland Hospital is one of the premiere private medical facilities in India. Rockland provides many specialties and procedures including anything from Cosmetic Surgeries to ENT/cochlear implant procedures. The hospital currently has 3 locations open for business, and those are in Manesar, Qutab, and Dwarka. A 4th location is under construction at Noida and is set to open in the near future. Each location has its own specialties, and among all the 3 locations most specialties are covered.
Specialties: Oncology, Cardiac Science, Neuroscience, Gastroenterology, Renal Sciences, Bariatric Surgery, Internal Medicine, Dental Procedures, Dietetics/Physiotherapy, ENT/Cochlear Implants & Plastic Surgery.
Also located in India's capital city of New Delhi, BLK Super Specialty Hospital is a 650-bed facility providing a wide variety of services to people of all ages. BLK Super Specialty Hospital boasts one of the largest critical care programs in the region providing 125 beds to ICU care. BLK Super Specialty Hospital offers all services patients need right on site including a blood bank, CT scans, MRI labs, testing laboratory surgery facilities, MRIs, and X-Rays just to name a few services offered. Complete patient services are offered 24/7.
Specialties: Cancer Treatments, Neurosciences, Digestive/Liver Diseases, Kidney Transplants, Plastic/Cosmetic Surgeries, Pediatrics, Psychiatry & Rheumatology
5) PRIMUS SUPER SPECIALTY HOSPITAL – NEW DELHI
Primus Super Specialty Hospital is committed serving those who need care from across India, but from across the world. There is a strong desire within the Primus Super Specialty Hospital to uplift series of social issues affecting the world as a whole. Specialties in orthopedics, brain procedures, spinal surgeries, gastroenterology, cochlear implants, nephrology, and many other high staked procedures are offered.
Primus Super Specialty Hospital also boasts a notoriously low infection and illness rates among patients in their care. Complex procedures such as organ transplants and brain surgeries are common, and they specialize in dialysis as well. Primus Super Specialty Hospital also offers premiere 24-hour emergency ambulance and pharmacy services on site as well. Primus Super Specialty Hospitals welcomes all international patients need various treatments as well.
6) COLUMBIA ASIA REFERRAL HOSPITAL – YESHWANTHPUR
Columbia Asia Referral Hospitals offer locations in several Indian cities including Bangalore, Kolkata, Maharashtra, Gujarat, Gurgaon, Uttar, Pradesh, and Punjab. The Yeshwanthpur location specifically opened in 2008, and is a comprehensive facility that is consistently considered one of the best hospitals in India.
Columbia Asia Referral Hospital offers services to meet the major needs of most patients including man life-saving treatments. The hospital follows internationally-set benchmarks and standards for care excellence. Columbia Asia Referral Hospital is a preferred destination for patients from across India, and also around the world. Columbia Asia Referral Hospital also offers complete rehabilitation therapy including physiotherapy, occupational, speech, swallowing, voice, and neuropsychological therapies. In addition, 24 hours trauma and sepsis care alonf with cardiac and emergency care are provided.
7) APOLLO HOSPITALS – BANGALORE
Apollo Hospitals (Bangalore) offers a wide variety of various cutting-edge specialty services in various fields to meet many medical needs. Apollo Hospital, Bangalore welcomes international patients from all over the globe. This hospital also has international representatives to help people arrange medical vacations. This provides international patients with cheaper care than they can receive in their home countries.
Apollo Hospitals provide a full spectrum of healthcare services, including some unique procedures such as procedures done by the Renaissance Robotical Surgical Systems and the Vinci Robotical Surgical Systems that perform minimally invasive procedures with this new breakthrough technology. Apollo Hospitals also offer a full spectrum of care in cancer care as well as for transplant procedures and critical care.
Common Specialties in all the hospitals: ENT, Oncology, Neonatology, Advanced Pediatrics, Fertility Clinics, Gynecology, Bariatric Surgeries, Urology, Renal care, Mental Health, Gastroenterology, Hematology, Rheumatology, Cosmetology, Dermatology, Nuclear Medicine, Transplants & Peripheral Nerve Damage.
With all of the excellent hospitals and medical centers in India, it's clear to see why people choose India as a premier location to travel to receive medical treatment outside of their home countries.