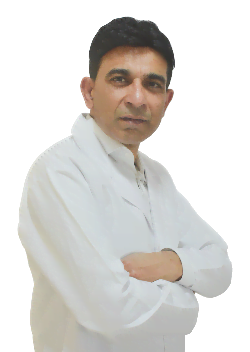 Pediatric Cardiologist Director MBBS, MD, Fellowship, 40 years of experience, Faridabad, India
Dr. Viresh Mahajan is among the best Pediatric Interventional Cardiologists with 22+ years of experience.
He is a winner of the "Young Investigator Award" Pediatric Cardiac Society of India, 2002, and winner of the "Outstanding Investigate Award" Adult Congenital Heart disease Conference 2007, USA.
He is a member of the Indian Academy of Pediatrics and Pediatric Cardiac Society of India.
Dr. Mahajan has expertise in the treatment of newborns and children suffering from complex and non-complex congenital heart defects and heart diseases.