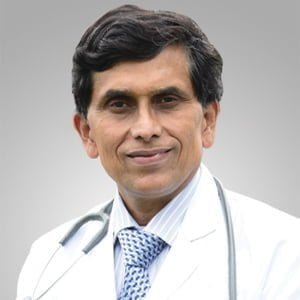 Nephrologist Director MBBS, MD, DM, New Delhi, India Works at BLK Super Speciality Hospital, New Delhi 30 years of experience
Currently associated as Sr. Consultant & Director with Department of Nephrology & Renal Transplantation at BLK Hospital, New Delhi
Special interests are Management of Kidney Failure by Life Style Changes or Medicines, Hemodialysis, Kidney Transplant from Living Donors & Deceased Donors, Medical Treatment of Kidney Stones, Slowing Kidney Failure Progression by Comprehensive Management, BP Management, and Diabetes Control by Reversing Serum Creatinine Levels by slowing diabetic nephrology.
Offers kidney care including dialysis and treatment of a whole range of kidney problems and diseases
Quite proficient in hemodialysis, CAPD, and Home dialysis
Dr. Sunil Prakash is the Best Nephrologist in India. Book Appointments, Consult Online, View Doctor Fees, Contact Number, User Reviews, and Ratings.