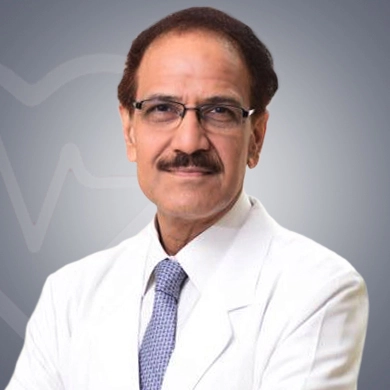 Interventional Cardiologist HOD MBBS, New Delhi, IndiaWorks at BLK Super Speciality Hospital, New Delhi15 years of experience
Currently associated as the Chairman  & HOD at the Cardiology department of the BLK super speciality hospital, New Delhi.
Specializes in Coronary Interventions, Structural Heart Diseases, Endovascular Interventions and Device Implantation.
Expertise are Angioplasties, Rotablation, IVC Filter placement, EVAR, TEVAR, Permanent pacemaker Implantation.
Awarded with the Sujoy B. Roy Young Investigator Award, Cardiological Society of India, in 1989 and also in 1997.
Member of renowned organisations: Member National Academy of Medical Sciences and Cardiology Society of India.