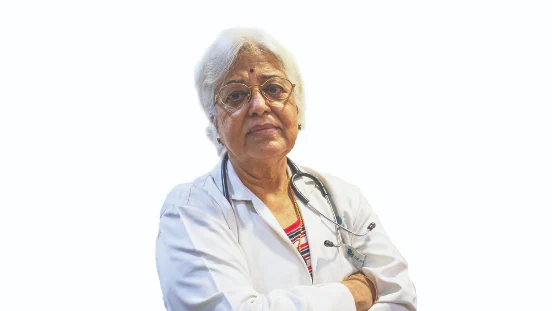 Gynaecologist and Obstetrician Infertility Specialist Senior Consultant Fellowship, MD, MBBS, New Delhi, India 54 years of experience
Dr. Shakti Bhan Khanna is a Gynaecologist and Obstetrician of great repute, practicing with credit for nearly 54 years.
She has experience in various fields of gynaecology like Gynae-oncology.
Gynae endocrinology, infertility and high risk pregnancies and pelvic reconstructive surgery.
The surgical technique 'Khanna's Sling Operation' for vault Prolapse has been evolved by her and received immense success.
She is the recipient of Life Time Achievement Award by the Honorable Health Minister Shri.Gulam Navi Azad.
She was felicitated in Second International Conference Gynae Plastic Surgeons, held in Amritsar.
She has also been felicitated by Kashmiri Samiti, Delhi.