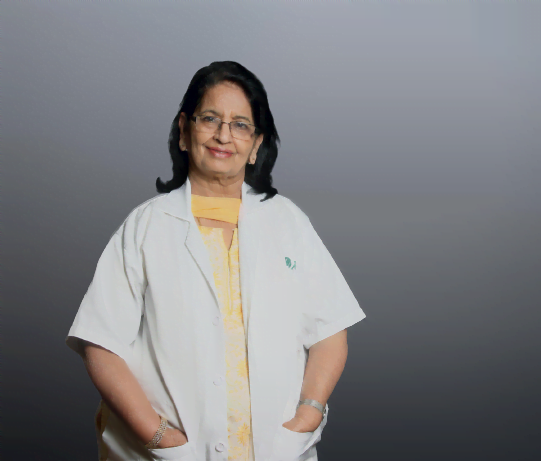 Surgical Oncologist Senior Consultant MBBS, MS, FRCS, Fellowship, New Delhi, India
Dr. Ramesh Sarin is one of the highly-experienced Surgical Oncologists with an experience of nearly 40+ years.
She is the Founding Member of the Indian Society of Oncology (ISO), the only platform in India for Oncology Meetings.
She is also a member of the Association of Surgeons of India, Endocrine Society of India, Indian Association of Cancer Chemotherapists, and Indian Society of Clinical Oncology – Honorary Joint Secretary.
She specializes in breast cancer and breast diseases and has a keen interest in sentinel node biopsy, all kinds of breast reconstructive surgeries, and surgical management.
She has been the Guest Speaker on Teaching Methods in Life Sciences organized by the University in Andhra Pradesh, India.
Dr. Sarin received a Gold Medal award at the 33rd Annual Meeting of Surgeons in India in 1982, for the best article.
She is extensively involved in research on Oncology and has published several papers in India and abroad.