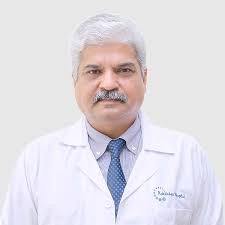 25 years of experience, Surgical Oncologist Director MBBS, MBBS, MS, Mumbai, India
Dr Rajesh Mistry is one of the most renowned Onco-surgeon in the field of Thoracic & Head/Neck Oncology.
He has a rich experience of 25+ years & has performed more than 1000 surgeries.
Dr Mistry has done is MBBS & MS from the well-known Seth G. S Medical College and KEM Hospital, Mumbai University.
He has also done Surgical Oncology training at Tata Memorial Hospital.
Dr Mistry has been a principal investigator for clinical trials involving various aspects of oesophageal (extent of nodal dissection, role of induction chemotherapy, novel method of performing laparoscopic jejunostomy) and lung cancer (PET CT in lung cancer, pulmonary metastesectomy).