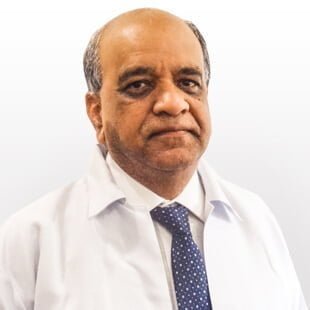 Neurosurgeon Director MCh, MS, MBBS, Mumbai, India Works at Nanavati Super Specialty Hospital, Mumbai 30 years of experience
Dr. Rajan Shah is a neurosurgeon with 30+ years of experience.
He has managed more than 8000 brain tumors with less than 1% mortality.
Dr. Shah has managed more than 450 a cerebral aneurysm and 100+ Arterio Venous malformations.
He has a special interest in the management of trigeminal neuralgia, spinal tumors, brain injuries and strokes.
He got training in newer technology at Mount Sinia Hospital, New York and Fujita University Hospital, Japan.