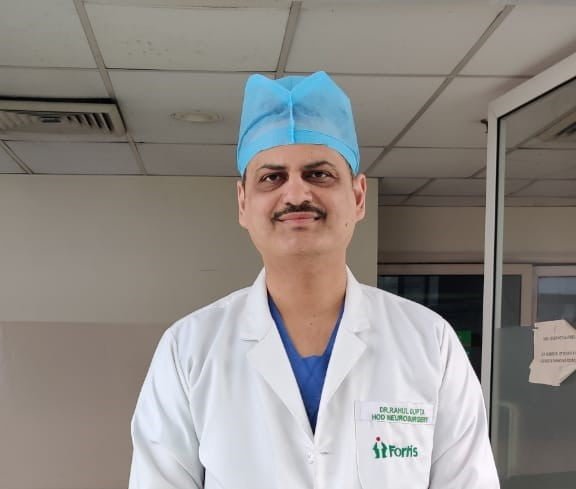 Neurosurgeon HOD MBBS, MS, MCh, Noida, India Works at Fortis Hospital, Noida 18 years of experience
Dr. Rahul Gupta is a leading Neurosurgeon with 18 years of experience.
He is proficient in managing complex brain and spine trauma cases and has performed more than 10,000 Neurosurgical procedures with a high success rate. 
He has won Best Paper Award in 2 National neurosurgical conferences and Sugita Scholarship at Nagoya Medical University Japan.
He has presented many papers at national and international conferences and has also published about 55 articles in reputed national and international scientific journals. 
He was trained at Nagoya Japan, which has made him an expert in Endovascular procedure.
Dr. Gupta has done training at Graz, Austria to use Fluorescence in Malignant Glioma surgery.
He has treated numerous complex spine ailments, including osteoporotic fractures, metastatic tumors, listhesis and degenerative diseases.
Dr. Rahul has vast experience in performing Neuro-Endo-Vascular procedures like stent placement, coiling, embolization, correction of craniovertebral junction and recanalization for Stroke.
He is a life member of American Association of Neurological Surgeons, Neurological Society of India, Neurological Surgeons Society of India and Neurological Spine Surgery Society of India.