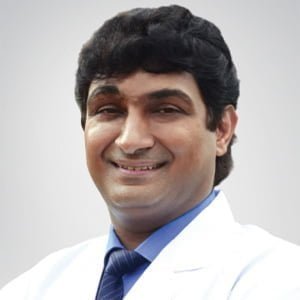 Spine Surgeon Director MBBS, MS, New Delhi, India 11 years of experience
Presently working as a Director – Orthopaedics Spine Surgery in BLK Centre for Orthopaedics, Joint Reconstruction, Spine Surgery at BLK Super Speciality Hospital, Pusa Road, New Delhi.
Specializes in the surgical and non-surgical management of spinal disorders involving neck and back utilizing turn of the century minimally invasive techniques.
Well versed with non –surgical pain relieving techniques such as Nerve root blocks, Facetal injections and Epidural infiltrations.
Member of renowned organisations like Indian Orthopedic Association (IOA), AO Alumni, Switzerland and Association of Spine Surgeons of India (ASSI).
Dr. Puneet Girdhar is a highly skilled Orthopedic Surgeon in India with extensive expertise in the diagnosis, treatment, and management of musculoskeletal disorders.