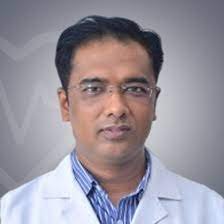 Nephrologist Consultant Fellowship, MBBS, New Delhi, India 33 years of experience
Dr. P Chatree is a senior and a skilled Kidney Transplant Surgeon with +33 years of experience in the field of treating kidney ailments.
He holds professional memberships of the Medical Council of India (MCI) and the Delhi Medical Council.
He did his MD in 1988 from Jawaharlal Nehru Medical College, Ajmer in 1988 and then did a  fellowship from the International Medical Sciences Academy.
Dr. Chatree is an ace kidney transplant surgeon and has done 125 kidney transplants including pre- and intra-operative work up and post-operative follow-up. He has also done 1,000 insertion of Subclavian Catheter, Jugular Catheter, Femoral Catheter. He is an expert at acute or chronic problems related to kidney diseases.