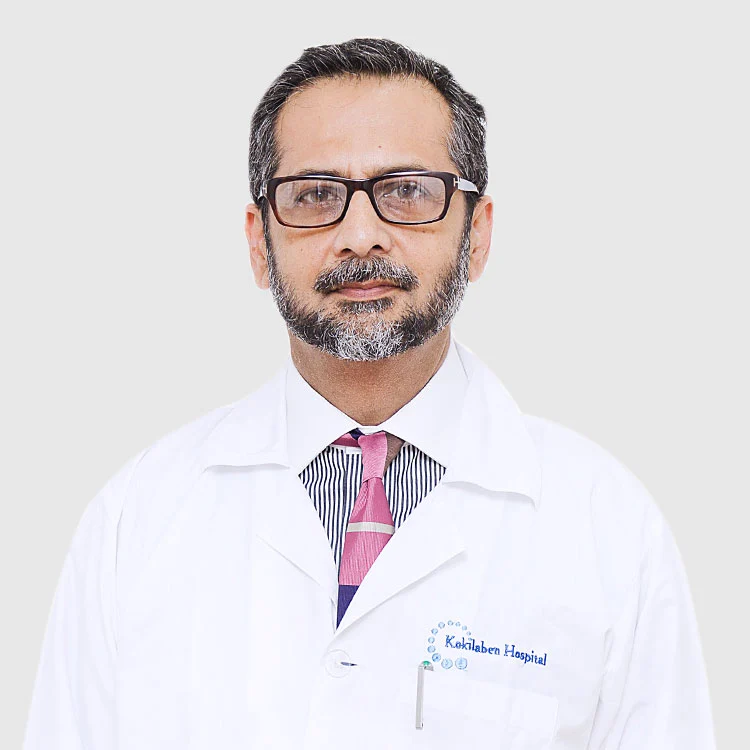 32+ years of Experience, Neurologist Director
Dr. Mohit Bhatt is one of the leading Neurologists with an extensive 32+ years of experience.
His expertise lies in Deep Brain Stimulation, treatment of Movement Disorders, Wilson's Disease, Parkinson's Disease, Progressive Supranuclear Palsy, Brain Iron Disorders, Neurogenetic diseases, dystonia, tics, tremor as well as myoclonus.
Under his credit, there are numerous national and international publications and he is actively invited as a guest speaker in scientific meetings, CME's, Worldwide conferences to talk bout deep brain stimulation. He is a member of the Movement Disorder Society, Parkinson's and related Movement Disorders Society, American Academy of Neurology (AAN), Indian Academy of Neurology (IAN), Maharashtra Association of Neurology (MAN), Bombay Neurological Association, Parkinson's Disease Foundation of India, and Basal Ganglia Club.