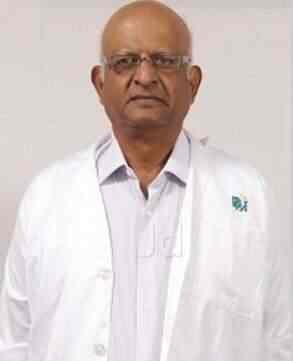 Ophthalmologist Consultant MS, DOMS, MBBS, Chennai, India Works at Apollo Cancer Hospital, Chennai 38 years of experience
With more than 38 years of experience, Dr Major Raghavan V is one of the top Ophthalmologists in Chennai.
His major areas of speciality include LASIK, LCA, Eye Surgery, Refractive Surgery, Laser Vision Correction, Vitro Retinal Surgery, and Vision Correction Surgery.
His tremendous contribution in Ophthalmology earned him the prestigious Visishtha Sewa Medal by the President of India in 1978.
Dr Raghavan is a member of the Indian Medical Association (IMA).