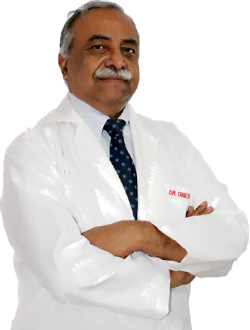 Medical Oncologist Director MD, MBBS, Faridabad, India Works at Sarvodaya Hospital, Faridabad 35 years of experience
Dr. Dinesh Pendharkar is a medical oncologist with 35+ years of experience.
His special interest includes general oncology, management of Hand-Foot Syndrome using Urea containing ointment, pediatric oncology and medical oncology.
He is a president of the Indian Society of Oncology, joint secretary of the Indian Society of Oncology and associate editor of Indian Journal of Medical Pediatric Oncology.
He completed his graduation from Moscow and residency at Tata Memorial Hospital, Mumbai and Cancer Research Center Moscow
He has done recognized research relating to the management of hand-foot syndrome using the urea-containing ointment.
He is a former chairperson for the international affairs committee of the American Society Of Clinical Oncology.