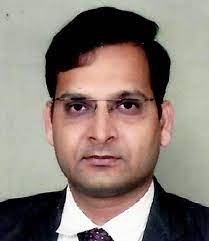 Cosmetic Surgeon Consultant MCh, MS, MBBS, Kolkata, India Works at AMRI Hospital, Kolkata (Mukundapur) 18 years of experience
Dr .Akhilesh Agarwal is a highly-qualified and skilled Cosmetic surgeon with +18 years of experience in the field of performing various cosmetic and related surgeries.
He graduated from Burdwan Medical College in 2003, followed by MS from The West Bengal University of Health Sciences (WBUHS), Kolkata in 2007 and M.Ch (Plastic surgery) in 2013.
For advanced studies, he studied at the Chang Gung Memorial Hospital, Taiwan.  He has visited Mayo Clinic, Rochester USA in the department of Aesthetic & Reconstructive Breast Surgery. 
Dr. Agarwal is an expert cosmetic surgeon who performs breast lift, breast clinic, mommy makeover, dermatologic surgery small, burns, skin defect
gynecomastia treatment/surgery, laser resurfacing, abdominoplasty, breast augmentation/mammoplasty, facelift/ rhytidectomy, liposuction and
rhinoplasty.
Dr. Agarwal has presented various papers at national and international platforms. Also, he has contributed to various medical journals, both domestic and international.