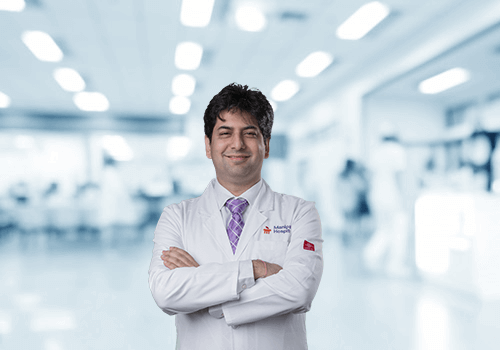 Neurologist Paediatric Neurologist Consultant DM, MD, MBBS, Bangalore, India Works at Manipal hospitals Life's On, Whitefield 37 years of experience
Dr. Abhinav Raina is a renowned Neurologist in Bangalore with over 37 years of expertise.
His areas of specialization include pediatric neurology and the treatment of neuromuscular problems and has gained proficient skills and knowledge in these fields.
Acute stroke care, including thrombolysis therapy, epilepsy management, including presurgical evaluation for refractory epilepsy, Parkinson's disease and other movement disorders, geriatric neurology, and dementia are among his areas of interest.
Dr. Abhinav Raina received his MBBS from ASCOMS Jammu (2004-09), MD Medicine from GMC Jammu (2011-14), and DM Neurology from SCTIMST Trivandrum (2015-17).
He has had papers published in national and international journals, as well as poster presentations at major conferences in India and overseas.
At the 2018 World Stroke Congress, he earned the Young Investigator Award.
Dr. Abhinav Raina also got teaching experience for undergraduates and postgraduates in the department of neurology.
He can communicate in languages like English, Hindi, Malayalam, and Kashmiri.