With respect to the above-given factors, in India, the success rate of IVF ranges from 30% to 35%. Globally, the average IVF success rate is around 40% in young women.
Couples should keep in mind to not to choose a fertility hospital or clinic on the basis of cost alone. They should look for fertility specialists with good credentials and a strong reputation. Medserg with their advanced analytics and deep experience in the healthcare industry can help you in making a decision that would be critical for your treatment success. Apart from being a seasoned obstetrician, gynecologist, and an IVF specialist, the doctor must specialize in embryology, infertility, and hysteroscopy to be able to conduct a successful IVF cycle. By partnering with Medserg for IVF treatment in India, couples can stay rest assured about the credentials of the hospital and the specialist responsible for conducting the procedure.
VF treatment hospitals In India use cutting-edge techniques to conduct IVF treatment. The top IVF Centres in India have associated themselves with some of the most seasoned IVF specialists who have years of experience in handling all types of infertility cases.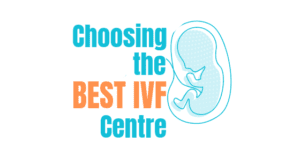 The top fertility hospitals and clinics in India have been there for over 30 years. The best IVF clinics in India operate in all major cities, including Delhi, Mumbai, Bangalore, Chennai, Kolkata, and Pune. Medserg has a vast network across India in all major cities mentioned above and we work closely with leading IVF Infertility Treatment Specialists.
Why choose Medserg?
Medserg ensures that a couple from abroad planning to seek IVF treatment in India can book an accommodation directly depending on their budget and we guide them as well as help them at every step of their medical journey in fulfilling their dream of becoming a family. There are ample number of affordable hotels in Delhi. The presence of Metro rail and other private transport facilities including UBER and Ola (Internet Booking Cab services) makes it convenient for them to travel locally.
Medserg assists couple from abroad seek good quality and affordable IVF treatment in Delhi. The medical tourist company also offers packages that takes care of everything that a medical tourist typically needs during their stay in a foreign land along with discounts on IVF Infertility treatment packages