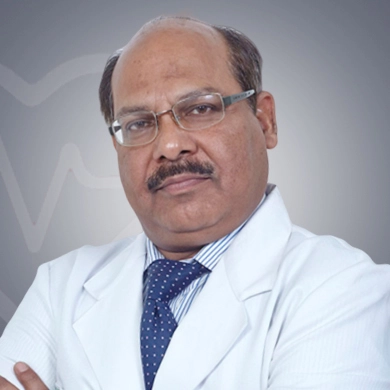 Aesthetics and Plastic Surgeon Cosmetic Surgeon Director MBBS, MS, MCh, Noida, India Works at Fortis Hospital, Noida 32 years of experience
Dr.Vishwanath Dudani is a renowned Plastic, Cosmetic and Reconstructive Surgeon with an experience of more than 32 years.
He is proficient in carrying out Hands, Burns and Microsurgery, Trauma surgery, post-burn deformity surgery, Liposuction, Breast Surgery (enlargement & Reduction), Gynecomastia (male breast), etc. 
Besides, he performs surgeries for enhancement of body contour, including the face, nose, lips, cheek, chin, neck, Peripheral Never injuries (median, radial, ulnar nerve injuries), all congenital defects like Cleft Lip, Cleft palate, Hypospadias, Genital enhancement like Vaginoplasty, Hymenoplasty, Clito- plasty, Labioplasty, and penile enhancement.
He has participated in numerous conferences and presented papers and delivered lectures in them.
He also actively participates in the Delhi chapter of the Association of Plastic Surgeon of India.
Dr. Dudani is the Life Member of several prestigious associations such as the Association of Plastic Surgeons of India, Indian Association of Aesthetic Surgeons of India, Indian Association of Burns, IMA, and Association of Surgeon of India.
He is involved in research and has numerous publications to his credit in National and International journals.