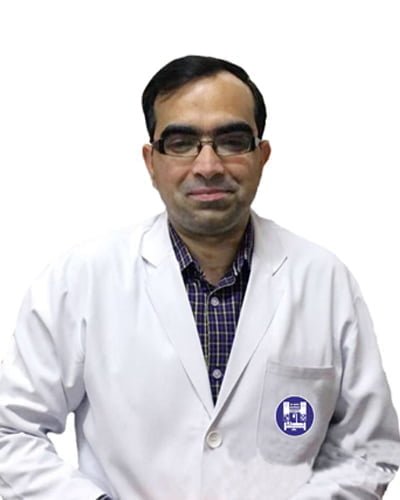 Neurosurgeon Consultant MCh, MS, MBBS, New Delhi, India Works at Saroj Super Speciality Hospital 12 years of experience
Dr. Vipin Kumar is a skilled and renowned Neurosurgeon with +12 years of experience in performing complex and advanced neurological surgeries.
He holds professional memberships of the Indian Academy of Neurology, the Delhi Medical Council and the Delhi Neurological Association (DNA).
Dr. Kumar is a graduate of the Chhatrapati Shahu Ji Maharaj University, Kanpur (2005), followed by earning an MS degree in 2009 and then an M.Ch degree from Sree Chitra Tirunal Institute for Medical Sciences & Technology, Trivandrum in 2012. 
His surgical expertise includes, traumatic spine injury, endoscopic brain/spine surgery, brain tumor surgery and all types of brain and spine surgeries. He is also a qualified medical professional for treating traumatic brain injury treatment, brain and spinal tumor, deep brain stimulation, stereotactic brain surgery, paralysis, brain infection, nerve and muscle disorders, peripheral nerve, head injury and spinal disc collapse.