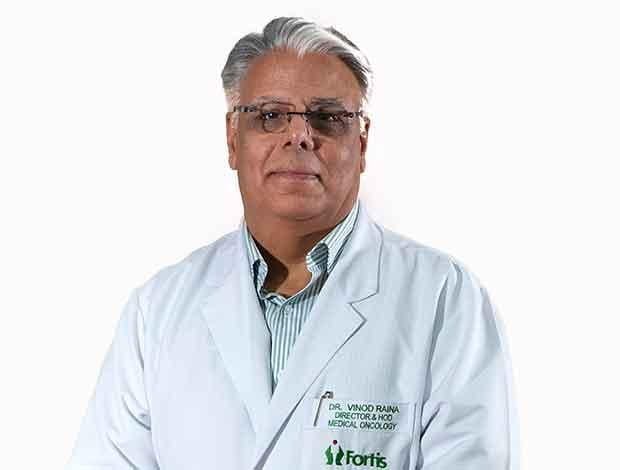 37 years of experience, Medical Oncologist Director MBBS, MD, FRCP, Gurgaon, India
Dr. Vinod Raina is one of the best Medical Oncologists in India having 37 years of rich experience.
Performed approximately 600 transplants for various cancers treatment in India in the last 20 years, and about 250 allotransplants.
He also performed the first high-dose chemotherapy in India.
His major interest is Lung Cancer, Prostate Cancer, Breast Cancer, Concurrent Bio – Radiotherapy for Head and Neck Cancers, Paediatric Chemotherapy & Palliative Bio – Chemotherapy.