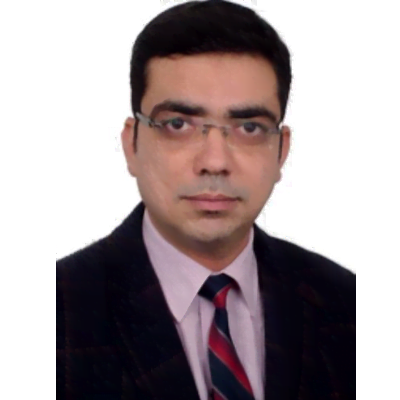 Neurologist Senior Consultant MBBS, MD, DNB, New Delhi, India 10 years of experience
Dr. Tariq Matin is a reputed Interventional Neurologist with experience of 10 years.
He is proficient in offering treatment for vascular disorders of the brain and spine-like coiling of aneurysms, embolization of the AVM (Arterio-venous malformations), Stenting in intracranial and extracranial atherosclerotic disease and tumor embolization.
He also treats patients suffering from acute ischemic stroke using mechanical and chemical thrombolytic agents and endovascular coiling of complex aneurysms.
The doctor has participated in numerous conferences and presented papers in them. These include Endovascular treatment of acute stroke with solitaire devices at DNA con annual conference, Acute Ischemic stroke interventions: Ulsan University Hospital, Ulsan South Korea, Spine Imaging at Surgical workshop on the spine at Artemis, Gurgaon, Endovascular treatment of aortic aneurysm, ISVIR national conference, held at AIIMS.