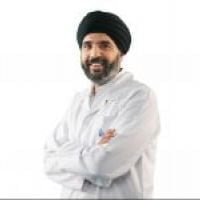 Kidney Transplant, Nephrology Director & Senior Consultant MBBS, DM Nephrology, MD General Medicine, Works at Narayana Superspeciality Hospital, Gurgaon 18 years of experience
A specialist in Nephrology with a rich experience of over 18 years is currently working in Narayana Superspeciality Hospital, Gurugram.
He has handled numerous complex medical cases and is known for attention to detail, accurate diagnosis and treating patients with empathy.
Hemodialysis & Peritoneal Dialysis, Renal Transplantation (ABO compatible, incompatible & highly sensitized), Interventional Nephrology (Kidney Biopsy, HD catheter & Permacath insertion, AV Fistula creation, peritoneal dialysis catheter insertion), Preventive Nephrology (prevention of progression of Kidney disorders), Acute Kidney Injury & Glomerular Diseases (Nephrotic & Nephritic syndrome) as well as Diabetes & Hypertension Related Kidney Disorders.