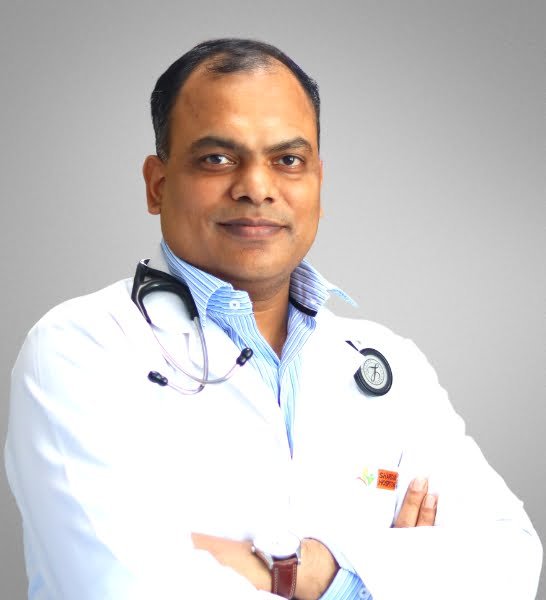 Interventional Cardiologist Senior Consultant DM, MD, MBBS, Noida, India Works at Sharda Hospital, Greater Noida 20 years of experience
Dr. Subhendu Mohanty is an interventional cardiologist with 20+ years of experience.
He has been awarded Distinguished Faculty Award at GB Pant Hospital, Delhi.
He is a member of Society of Cardiac Angiography and Interventions (USA), Cardiology Society of India, Indian Heart Rhythm Society and Pediatric Cardiology Society of India.
Dr. Mohanty has many publications in national and international journals and has written many chapters in various cardiology textbooks.
He has performed all types of invasive and noninvasive cardiac procedures. He has expertise in pacemaker implantation, coronary interventions, pediatric interventions, valvular interventions and other cardiac interventions.