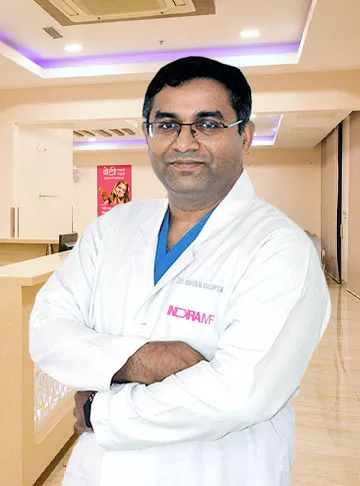 Gynaecologist and Obstetrician IVF Specialist Consultant MBBS, MD, MRCOG, Bangalore, India Works at Indira IVF Hospital, Bangalore 13 years of experience
Dr. Shyam Gupta is a Gynecologist and Obstetrician, with a thriving experience of more than 13 years.
His expertise lies in the Infertility Evaluation / Treatment, Fetal Medicine & Clinical Genetics, Women cancer management – Breast and cervix, STD Screening, etc.
He has a professional membership with the Association of Obstetricians & Gynaecologists of Delhi (AOGD).
He has received Young Researcher, BTF, USA – 2012 and Travel Grant, SICOG, Singapore – 2013.
Dr. Gupta has several scientific publications in national as well as international peer-reviewed journals.