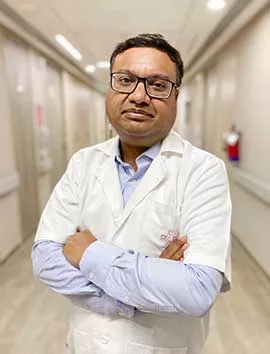 Urologist Consultant MBBS, MS, DNB, Gurgaon, India Works at CK Birla Hospital, Gurgaon 18 years of experience
Dr. Shalabh Agrawal is one of the most renowned & experienced surgeons in the field of Urology in India.
He has over 18+ years of experience, with a special interest in Laparoscopic &Endo-urology.
He has performed more than 10,000 urological surgeries.
He has done his Masters in Surgery & MBBS from the famed Maulana Azad Medical College,New Delhi . Following which he pursued his DNB (Urology) from the prestigious Army Hospital Research & Referral, New Delhi.
Dr Agarwal has his expertise in Prostatic diaseases,Urolithiasis,Pediatric urology, Urinary cancers Procedures
He is an active member of the Delhi Urological Society, Life Member of the Urological Society of India.