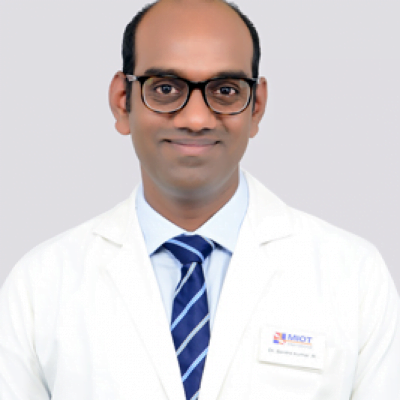 13 years of experience, Surgical Oncologist Consultant, MBBS, MS, MCh, Fellowship, Chennai,.
Dr. Senthil Kumar is a renowned Surgical Oncologist practicing successfully for many years.
He is adept in treating various malignancies including breast cancers, gynecological cancers, gastrointestinal cancers, head and neck cancers, soft tissue cancers, urological cancers, and thoracic cancers.
His area of specialization covers Breast Cancer, Gynaecological Cancer and Gastrointestinal Cancer.
He is proficient in performing breast conservation surgery for breast cancer, local flap reconstruction procedures of the breast and Oncoplastic procedures of the breast.
Besides, he does sentinel lymph node biopsies routinely for all early breast cancers which help the patient to carry on with the normal activities of arms right from the first day of surgery.
 He has got expertise in performing Minimally Invasive Colorectal Surgeries and Sphincter preserving Rectal Cancer procedures.