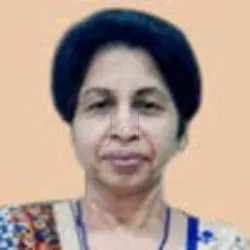 Gynaecologist and Obstetrician Senior Consultant Diploma, MBBS, New Delhi, India Works at Saroj Super Speciality Hospital 37 years of experience
Dr. Satya Bansal is an Obstetrics and Gynecologist with more than 37 years of expertise.
Services provided by him includes Vaginoplasty, High Risk Pregnancy, C-Section, Hysterectomy, Normal Delivery and Hysteroscopy, and many more.
He earned a degree in MBBS from Maulana Azad Medical College, Balmiki Basti, Delhi in 1975, Diploma Gynaecology and Obstetrics in 1993 and Fellowship – Gynae Oncology from All India Institute of Medical Sciences, Ansari Nagar East, New Delhi in 2002..
His credentials includes membership of member of the Association of Gynaecologists of Delhi, Federation of Obstetric and Gynaecological, Society of India and Delhi Medical Association.
Dr. Satya Bansal has worked as a gynaecologist and an obstetrician, gaining valuable experience and understanding in both fields.
Dr. Satya Bansal is fluent in English, and Hindi.