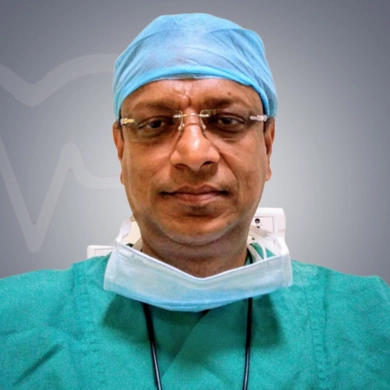 ENT ENT Surgeon HOD MS, MBBS, Chennai, India Works at MGM Healthcare, Chennai 25 years of experience
Dr. Sanjeev Mohanty is a renowned ENT, Head & Neck surgeon, based in Chennai with extensive experience of 25+ years.
His expertise lies in Nasal Endoscopy, Hearing Aid Fitting, Ear Micro Surgery, Head and Neck Pain, Sinusitis, Foreign Body in Eyes, Ears, Nose, and Throat, Head and Neck Oncosurgery, Head and Neck Tumor, Ear Drum Repair, Nasal Septum Surgery, Nasal Polypectomy, Reconstructive Middle Ear Surgery, etc.
Under his credit, there are numerous national and international publications and he is actively invited as a guest speaker in scientific meetings, CME's, worldwide conferences to talk about Head & Neck Oncosurgeries.
Dr. Mohanty is a member of the Association of Otolaryngologists of India, Indian Academy of Otolaryngology-Head and Neck Surgery, Cochlear Implant Group of India, Endo Skull Base Society of India, Indian Society of Otology, Rhinology Society of India, and Laryngology and Voice Association of India.