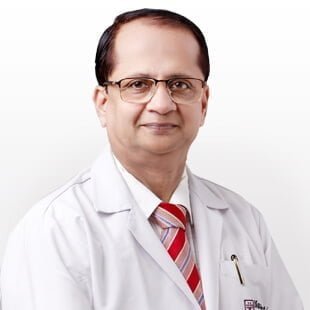 26 years of experience, Surgical Oncologist Head of Department MS, MBBS, Mumbai, India
Dr. Sanjay Dudhat is an oncosurgeon with 26+ years of experience.
He completed MBBS in 1988 and MS in general surgery in 1992.
He attained clinical research fellowship in breast and esophagus services under Dr. SR Shinde, breast and thoracic services under Dr. SR Shinde and Dr. S Sharma, head and neck surgery under Dr. AR Fakih and gastrointestinal surgery under Dr. L.J Desouza.
Dr. Dudhat has expertise in Head & neck surgery, reconstructive surgery, gastro-intestinal surgery, Genitor urinary bone & soft tissue, Thoracic and Breast surgery.