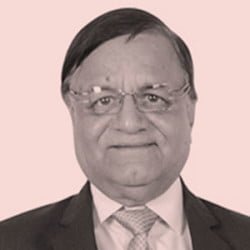 ENT Surgeon Consultant MBBS, DLO, Gurgaon, IndiaWorks at W Pratiksha Hospital, Gurgaon44 years of experience
Dr. S.K. Anand is one of the most reputed ENT Surgeons in Gurgaon.
He holds 44 years of extensive experience in his field.
He pursued MBBS from Sri Krishna Medical College, Haryana, in 1978 and DLO from Maharshi Dayanand University, Rohtak, in 1989.
His areas of expertise are Endoscopic Sinus Surgery, Tonsillectomy, and Vocal Cord Surgery.
He is an active member of the Indian Medical Association and All India Occupational Therapists Association.