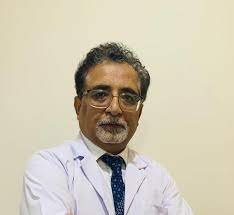 Upper Gastrointestinal Tract Surgeon Surgical Oncologist, Senior Consultant Fellowship, MS, MBBS, Mathura, India Works at Fortis Escorts Hospital, Faridabad 25 years of experience
Dr. Ravikant Arora is an onco-surgeon with 25+ years of experience.
Dr. Arora has been awarded in recognition for his contribution from East Delhi Medical Association several times.
He has been instrumental in establishing surgical oncology in many institutions.
He has operated many international patients as well from Afghanistan, Iraq, Nepal, Fiji, Uzbekistan, Nigeria, Tajikistan and Sri Lanka.
He is a life member of Association of Surgeons of India, Indian Association of Surgical Oncology, Association of Head and Neck Oncology FHNO and Indian society of Oncology.
He has presented many papers and CMEs as part of medical education programs for professional and surgeons.