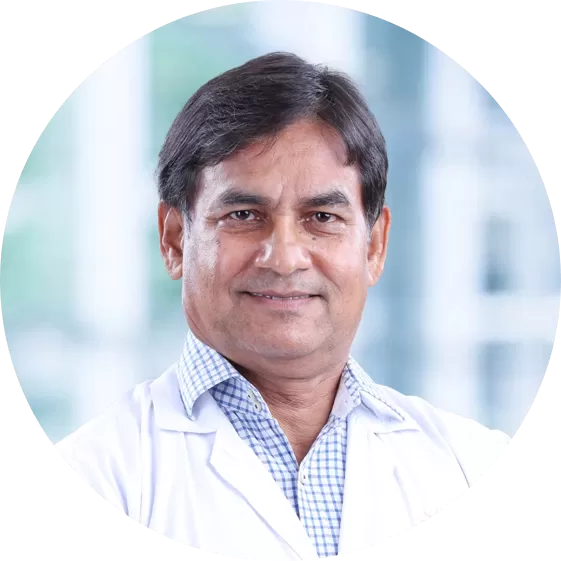 Dr. Ranjan Kumar Mohapatra
Medical Oncologist Senior Consultant MBBS, MD, DM, Chennai, India Works at SIMS Hospital, Vadapalani, Chennai 25 years of experience
Dr. Ranjan Kumar Mohapatra is a renowned Medical Oncologist, with a thriving experience of more than 25 years.
His area of interest is Haematol Oncology, Bone Marrow Transplant, and Solid Tumor.
He is a professional member of the European Society of Medical Oncology (ESMO), Indian Society of Medical and Paediatric Oncology (ISMPO), and European Society for Blood and Marrow Transplantation (EBMT).
To his credit, there are numerous research papers published in national as well as international medical journals.
He has also attended several conferences and talks where he shared his research work. He authored several chapters in medical books.