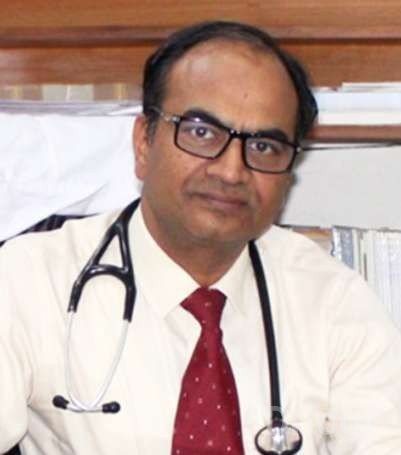 Nephrologist Head of Department DNB, MD, MBBS, New Delhi, India Works at Saroj Super Speciality Hospital 25 years of experience
Dr. Ramesh Jain is a Kidney Transplant surgeon with +25 years of experience in performing transplant surgeries and interventional nephrology.
His professional associations with medical societies include, the Indian Society of Nephrology, the International Society of Nephrology, the American Society of Nephrology, the European Renal Association and European Dialysis & Transplant Association (ERA-EDTA) and the Indian Society of Organ Transplantation.
Dr. Jain is an MBBS from the JLN Medical College, Ajmer (1990), followed by MD (General Medicine & Therapeutics) in 1990 and DNB (Nephrology), Sir Ganga Ram Hospital, Delhi (1998).
He then went to Copenhagen on his selection for the scholarship by the International Society of Nephrology (2006). He has receieved hands-on training in interventional nephrology from Denver, in 2010.
He has performed +2,000 internal jugular acute and permacath placements, +1,000 AV fistula operations and 100 kidney biopsies.