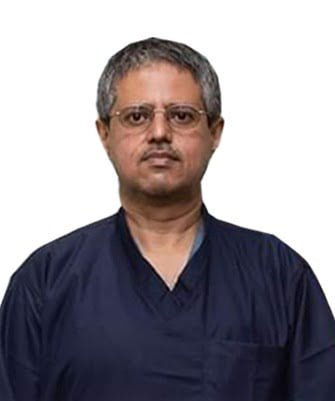 Nephrologist Paediatric Nephrologist Senior Consultant MRCP, MD, MBBS, Kolkata, India Works at AMRI Hospital, Kolkata (Mukundapur) 26 years of experience
Dr. Rajiv Sinha is a Nephrologist, based in Kolkata having extensive 26+ years of experience.
His expertise lies in Blood in Urine (Hematuria) Treatment, Nephrotic Syndrome Treatment, Allergy Testing, Viral Fever Treatment, Nephrectomy (Kidney Removal), Peritoneal Dialysis, Haemodialysis, Kidney Stone Treatment, Chronic Kidney Disease, Proteinuria, Urinary Tract Infection, Diabetes Renal Failure, Nephrology, Transplant Nephrology, etc.
Dr. Sinha is a member of the International Society of Pediatric Nephrology, Indian Society of Paediatric Nephrology, Indian Academy of Paediatrics (IAP), and has worked in some of the premier institutes of India such as Fortis Hospital, Anandapur, Apollo Gleneagles Hospital, Kolkata, Fortis Hospital and Kidney Institute, Rash Behari Avenue, AMRI Hospitals, Salt Lake City, etc.
Under his credit, there are numerous national and international publications and he is actively invited as a guest speaker in scientific meetings, CME's, worldwide conferences to talk about Renal Transplant.
He has completed his graduation and post-graduation from the reputed University of Calcutta, followed by MRCP from the well known Royal Colleges Of Physicians, London, Uk.