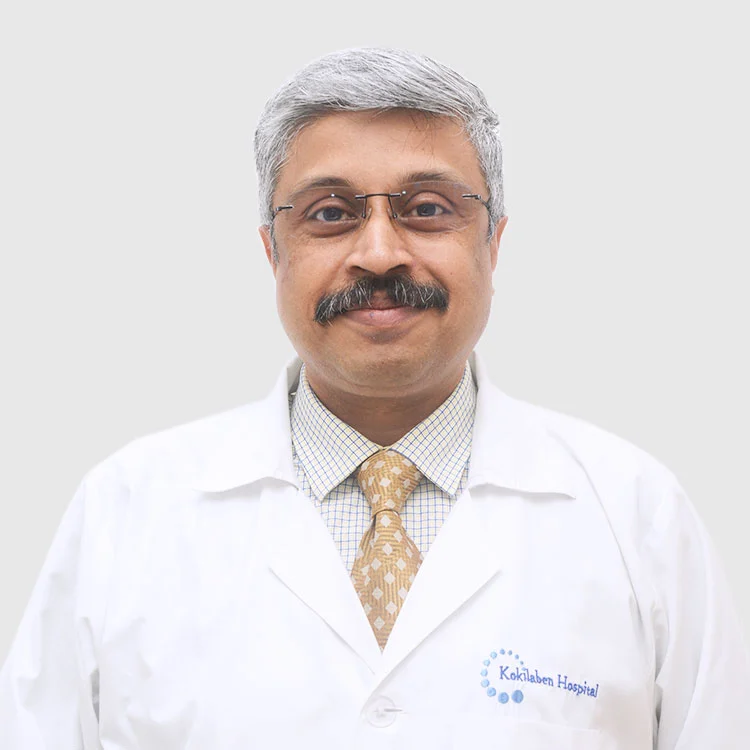 Endovascular Surgeon Vascular Surgeon Consultant MS, MBBS, Mumbai, India 29 years of experience
Dr. Raghuram Sekhar is a Vascular and Endovascular surgeon with extensive 29+ years of experience.
His expertise lies in Peripheral Vascular Disease, Diabetic Foot complications, Nonhealing leg wounds, Deep Vein Thrombosis, Varicose veins solutions, especially in the previously failed case, Angioplasties, Thermal ablation for varicose veins including laser, RF ablation, glue, microwave therapy, sclerotherapy, Thrombolysis for acute arterial and venous thromboembolism, thrombectomies, Deep venous reconstruction, Venous stenting using Intravascular Ultrasound.
Dr. Sekhar is a member of the Vascular Society of India (National Faculty), Society of Vascular Surgery, USA, Association of Trauma Surgeons of India, Diabetic Foot Society of India, and Association of Surgeons of India. He has operated over 5000+ cases of Thermal ablation for varicose veins successfully.