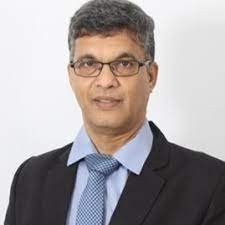 Medical Oncologist Senior Consultant DM, MD, MBBS, Bangalore, India Works at HCG Cancer Centre, Bangalore 25 years of experience
Dr Radheshyam MD, DM is the pioneer in the field of Medical Oncology with more than 25 years of strong academic experience in his field.
He received advanced training from the world's leading institutions including M.D. Anderson Cancer Institute, USA, International School for Cancer Care, Oxford, UK, University of New South Wales,  Australia,  to name a few.  
Regarded as an eminent oncologist and having experience of visiting renowned cancer hospitals around the world.
Dr. Radheshyam has had an excellent academic career in managing all types of cancer and haematological disorders, with several peer-reviewed publications in leading journals.  
The Doctor is the pioneer in conducting various Drug trials conducted over 50 chemotherapy drugs in nationally and internationally trials.  
He has a special interest in the Bone Marrow Transplant programme and has also undergone advanced training at Hadassah University, Israel, Detroit medical centre, The New York hospital USA, Cornell Medical centre and at Harper Hospital, Michigan, USA.  
Dr. Radheshyam has been a major contributor in developing the field of Haematology and Bone Marrow Transplantation in Karnataka. 
He performed the first intra-arterial chemotherapy through the port in Karnataka and also is credited for performing the first Bone Marrow Transplant in Karnataka.