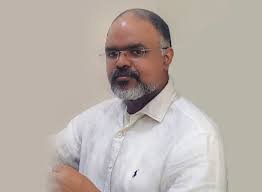 ENT Surgeon Consultant MBBS, MS, Bangalore, India Works at BGS Gleneagles Global Hospitals, Bangalore 9 years of experience
Dr. Prashanth Reddy is a renowned ENT Surgeon with an experience of more than 9 years.
He has expertise in the treatment of Endoscopic Skull Base surgeries, Endoscopic Adenoidectomy with microdebrider, Endoscopic Grommet insertion, Endoscopic cauterization for Epistaxis, FESS, Endoscopic Pituitary Surgery, Endoscopic CSF Leak Repair, Endoscopic DCR, and Endoscopic Septoplasty.
His special interest lies in endoscopic nasal surgeries.
Dr. Reddy has many research publications in international as well as national medical journals.
He has a professional membership association with several medical societies.