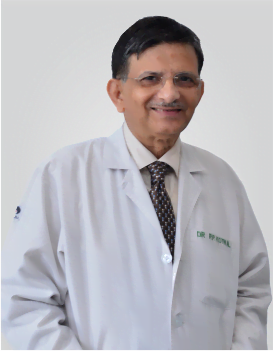 Spine Surgeon Chairman MS, MBBS, New Delhi, IndiaWorks at Pushpawati Singhania Research Institute, New Delhi39 years of experience
Dr. Prakash P. Kotwal is an orthopedist with 39+ experience.
His expertise lies in treating Hand and Upper Extremity, Traumatology and Paediatric Orthopaedics. 
Well Versed in managing complex fractures and dislocations of the upper extremity (from shoulder to fingertips of the hand), including neglected injuries.
Efficient in the reconstructive surgery of the hand, including congenital deformities/ anomalies, rheumatoid hand and tendon and nerve injuries etc.
He is the President of the Indian Society for Surgery of the Hand.