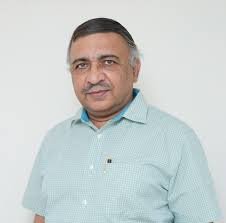 Interventional Cardiologist Senior Consultant DNB, MD, MBBS, Chennai, India Works at Fortis Malar Hospital ,Chennai 36 years of experience
Dr. Pradeep G Nayar is an interventional cardiologist with 36+ years of experience.
He completed his super specialty training in cardiology at Southern Railway Head Quarters Hospital, Chennai in 1998.
He has conferred the "Best Doctor" award from Tamil Nadu Dr. MGR Medical University in Feb' 2012.
He is a fellow of Royal College of Physicians, Edinburgh and Glasgow; American College of Cardiology; American Heart Association; the International Society of Cardiac Interventions; International Medical Science Academy and Indian Academy of Medical Specialties.
His main areas of interest are Cardiac Failure Management and Interventional Cardiology.