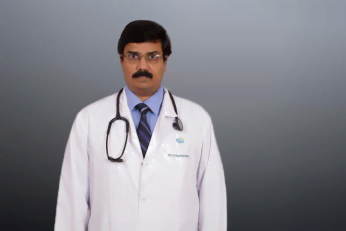 Interventional Cardiologist Consultant DM, Chennai, India Works at Apollo First Med Hospitals, Kilpauk 20 years of experience
Dr. Prabhakar D is a renowned Cardiologist with an experience of more than 20 years.
He is an influential member of the Cardiological Society of India (CSI), Association of Physicians of India, and European Association of Percutaneous Coronary Interventions.
His expertise lies in creating Ambulatory Blood Pressure Monitoring, Angioplasty With Stent Placement, Echocardiography, EKG (Electrocardiogram, ECG), Holter Monitoring, Stress Test, and Transradial Catheterization.
He is avidly involved in research programs and has several publications in National and International Medical Journals to his credit.