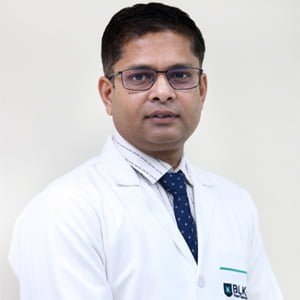 Hematologist Consultant MBBS, MD, DM, Gurgaon, India 14 years of experience
Dr. Pawan Kumar Singh is among the best Hematologic Oncologists and Bone Marrow Transplant Surgeons with 9+ years of experience.
Interests are hematopoietic BMT in both malignant & Non-malignant hematologic disorders (especially Thalassemia & Aplastic Anemia)
Has performed more than 300 bone marrow transplants for both malignant and non-malignant blood disorders including aplastic anemia and thalassemia.
Dr. Singh has done successful Haplo BMT for SCID in an 8-month-old child. 
He has established BMT UNIT at Jaypee hospital for MUD transplant and got PBSC products from national (Datri) and international registry (DKMS).