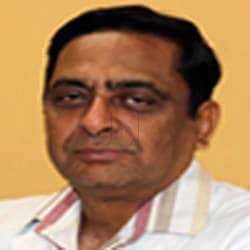 Surgical Oncologist Consultant MD, Diploma, MBBS, New Delhi, India Works at Saroj Super Speciality Hospital 30 years of experience
Dr. P N Uppal is a leading and highly experienced Surgical Oncologist with +30 years in the surgical treatment of tumours. He is also a medical oncologist.
His professional affiliations include, his associations with the Delhi Oncology Group, the  NCR Oncology Group, the Medical Council of India and the Delhi Medical Council.
In 1978, Dr. Uppal completed his MBBS from the University College of Medical Sciences, Delhi and then followed it up with a Diploma (TB and chest diseases) from the Vallabhai Patel Chest Institute, Delhi in 1985. In 1988, he did his MD in Radiotherapy from Maulana Azad Medical College.
During his over three decades of practice, he has earned the recognition of an expert surgical oncologist who performs surgeries for tumours of the breast, lung, GI, lymphomas, multiple myeloma, oral and ovarian cancers. 
Dr. Uppal is an active medical professional who engages in various CMEs workshops and conferences.