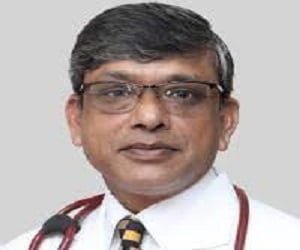 Nephrologist Head of Department Fellowship, Fellowship, Fellowship, Fellowship, Gurgaon, India Works at Paras Hospitals, Gurgaon 40 years of experience
Dr. P.N. Gupta is one of the most eminent Nephrologist and Kidney Transplant specialists with an experience of more than 40 years.
He has supervised more than 600 k kidney transplants so far.
He also holds an expertise in management of chronic kidney disease and chronic kidney failure.
He has previously worked in reputed hospitals such as Medanta hospital, Fortis Hospital, and Batra hospital.
He has been awarded Certificate of Honours in Ophthalmology and Pathology, Best Paper Award on Cardiovascular Evaluation in Kidney  Transplant Recipient at ISOT 2011, and Winner Mini Oral Presentation on ABO Incompatible Transplant – An initial experience at ISOT 2012, Mumbai, India.