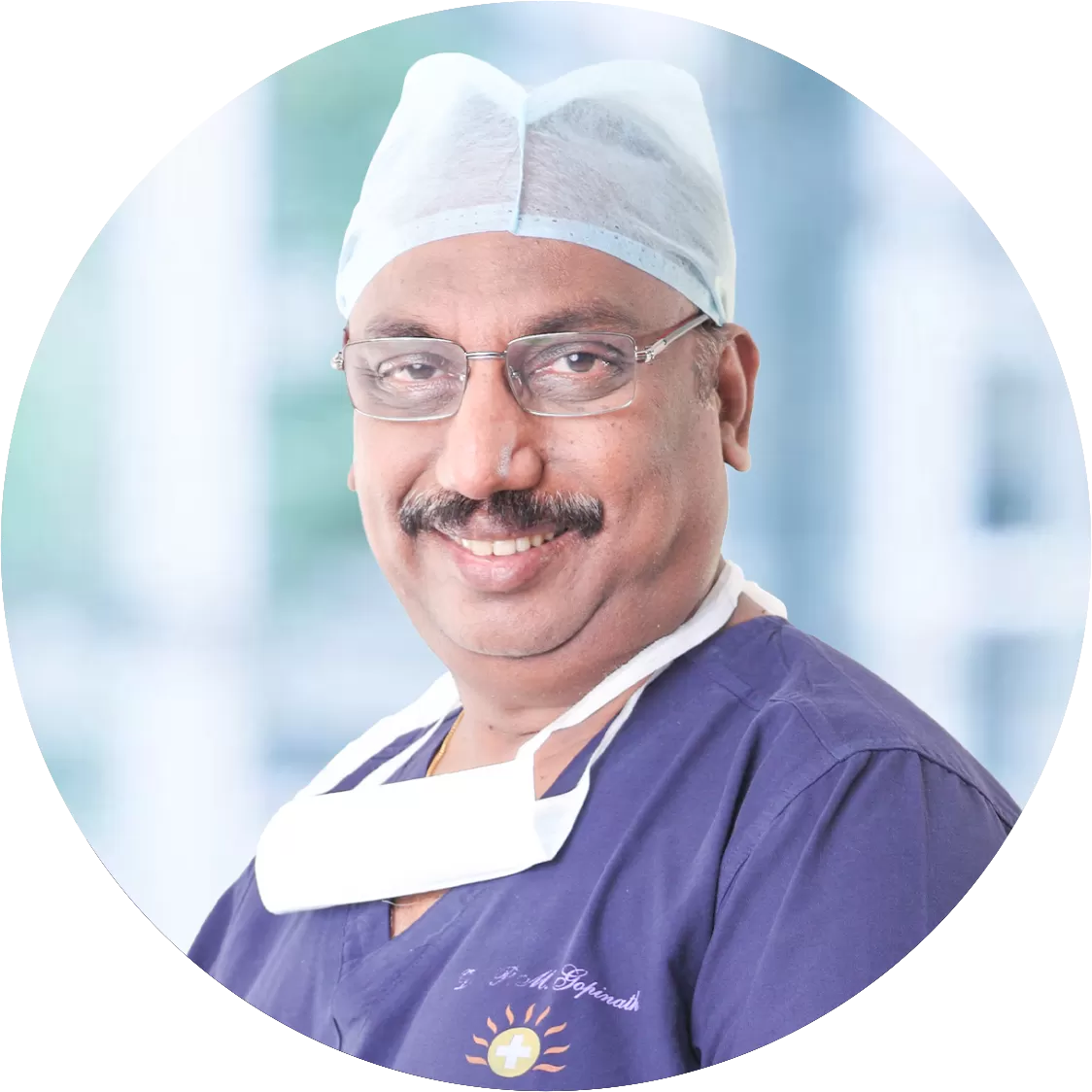 Gynaecologist and Obstetrician Infertility Specialist Director MD, DGO, MBBS, Chennai, India Works at SIMS Hospital, Vadapalani, Chennai 42 years of experience
Dr. P M Gopinath is a senior and highly respected Obstetrician & Gynecologist with +42 years of experience in the field of obstetrics, gynecology and gynaec surgeries. 
He is a member of the Indian Medical Association (IMA), the National Association of Voluntary Sterilisation of India, the Indian Society of Perinatology and Reproductive Biology and is also associated with the Fertility Preservation of Society of India  He is a life member of the The Obstetrics & Gynaecological Society of Southern India since 1980 and the founder secretary of the Indian Fertility Society(IFS) Tamil Nadu Chapter.
Dr. Gopinath completed his MBBS in 1979 from Kilpauk Medical College, Chennai and then earned a DGO qualification from Kilpauk Medical College, Chennai in 1982. In 1985 he pursued MD, University Of Madras. 
He is a sought-after OBGYN specialising in obstetrics, gynecology, laparoscopy and fertility preservation. His scope of work includes, IUD placement, IUI, fertilisation, laparoscopic hysterectomy, thermal ablation, coposcopia, endometriosis, high-risk pregnancies, emergency gynaec surgeries, hormonal disorders, menopause, irregular periods, family planning, conception and hypertension in pregnant women.
Dr. Gopinath is also actively involved as an academician. He has been teaching undergrads and PG students at Madras Medical College since 1986 and at Egmore College. He served as a Chairman of the Board of Studies The Tamil Nadu Dr. MGR Medical University between 2016-19.
He has been felicitated with the ICON of the Year – IVF (South), 2019 from ET Health World National Fertility Awards. 
Dr. Gopinath also actively participates in organising conferences, participating in congresses and delivering guest lectures. 
He has published several books under his name and a few articles too.