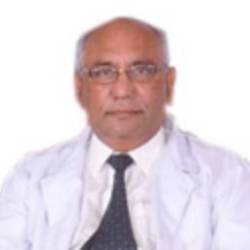 ENT Surgeon Principal Consultant Fellowship, MBBS, Chennai, India Works at Vijaya Hospital, Chennai 20 years of experience
Dr. N.S Reddy is a renowned ENT Surgeon, based in Chennai with extensive 20+ years of experience.
His area of clinical expertise lies in the management of Cholesteatoma, Dizziness, Dysphagia (Difficulty Swallowing), Ear Infection (Otitis Media), Gastric Reflux, Hearing Aids, Hearing Loss, Hoarseness, etc.
He is a member of the Indian Medical Association, Indian Society of Otorhinology.
Dr. Reddy has many national and international publications under his credit and is actively invited as a guest speaker in scientific meetings, CDE's to talk about the different types of Ear infections.