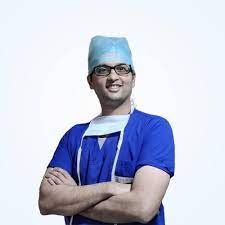 Orthopaedic and Joint Replacement Surgeon 10 Years of Experience
Dr. Lalit Bafna is USA Yale University trained, highly skilled, reliable and one of the best arthroscopic surgeon in Delhi.
He is highly trained arthroscopy and sports medicine surgeon in New Delhi India, specialising in Sports Medicine and Arthroscopy surgery, Joint replacement and Trauma along with other orthopaedic injury treatment with expertise of more than 10 years.

He treats sports injury and other orthopaedic injuries including hip, ankle, foot, elbow, wrist with special interest in knee and shoulder issues that hinders patients and athletes quality of life.

Dr. Lalit Bafna is serving as consultant in Department of Orthopaedics at National Heart Institute Hospital East of Kailash, Fortis Hospital Vasant Kunj, and New Delhi.