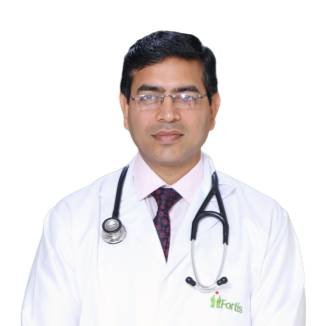 Interventional Cardiologist Principal Consultant DM, MD, MBBS, Faridabad, India Works at Fortis Escorts Hospital, Faridabad 16 years of experience
Dr. Kamal Gupta is a renowned Interventional Cardiologist with 16+ experience.
Persuaded his MBBS from Manipal University followed by MD and DM from Sri Jayadeva Institute of Cardiology, Bangalore.
Under his credit, there are various national and international publications.
He has worked in numerous reputed hospitals.
Operated more than 1000+ cardiac interventions including simple and complex coronary angioplasty, peripheral vascular interventions including carotid and renal angioplasty, balloon valvotomies, device closure for adult acyanotic congenital heart disease, pacemaker and ICD and COMBO implantations.
Member of Cardiological Society of India and International associate member of the American college of cardiology.