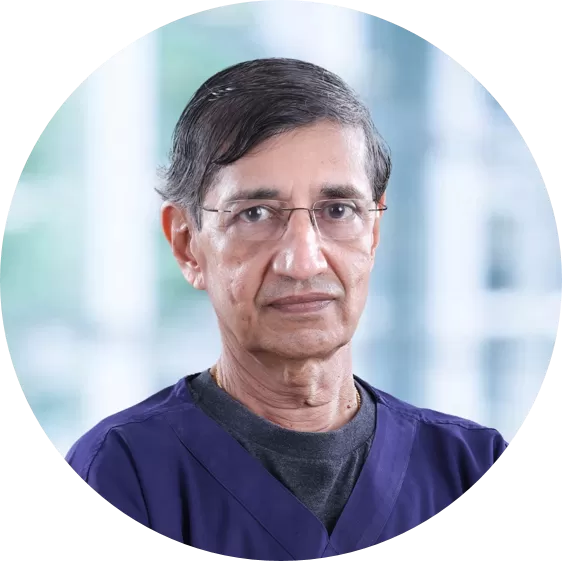 Neurosurgeon Director MBBS, MS, MCh, Chennai, India Works at SIMS Hospital, Vadapalani, Chennai 46 years of experience
Dr. K R Suresh Bapu is one of the highly-experienced Neurosurgeons with a thriving experience of 46+ years.
He holds expertise in Surgery for Aneurysms & AVMs, Endoscopic excision of the Colloid cyst, Endoscopic surgery for Pituitary tumors and skull base tumors, Total excision of Cerebello-Pontine angle tumors with preservation of Facial nerve, Surgery of Low-grade glioma in the eloquent brain with neuronavigation and neurophysiologic monitoring including awake procedures, Epilepsy surgery, and Microsurgical excision of spinal cord tumors.
He completed his MBBS and MS from Madurai Medical College.
He has an instrumental role in establishing Micro Neurosurgery in South Tamilnadu, India.
He has trained many neurosurgeons at Government Medical Colleges between 1982-2006.
He is the first surgeon to have performed STA-MCA anastomosis in South Tamilnadu in 1984.
He is one of the few neurosurgeons who has been trained in Neurosurgery under Prof. Gazi Yasargil of Zurich, Switzerland in 1981-82.
He has achieved special training programs in Neurosurgery from various centers across the globe including Switzerland, Japan, and the USA.
He is an active member of the Indian Medical Association (IMA), Neurological Society of India, and Neuro Spinal Surgeons Association India (NSSA).