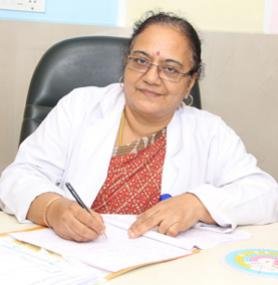 Gynaecologist and Obstetrician Senior Consultant DGO, MD, MBBS, Chennai, India Works at Sri Ramachandra Medical Centre, Chennai 37 years of experience
Dr. Jaya Vijayaraghavan is an Obstetrician and Gynecologist with more than 37 years of expertise.
Services provided by her includes Infertility IVF – Coagulation Defects in Pregnancy and Postpartum, Excessive Menstrual Bleeding, Venous Thrombosis and Phlebitis in Pregnancy, and many more.
Her educational qualification includes a degree in MBBS, MD, and DGO.
Dr. Jaya Vijayaraghavan is a member of Fellow of Indian College of Obstetricians & Gynecologists & Fellow of the International College of Surgeons.
She has taken part in several public awareness programmes about lactation support.
She has published many papers in numerous publications.
Dr. Jaya Vijayaraghavan is fluent in Tamil, Hindi, and English.