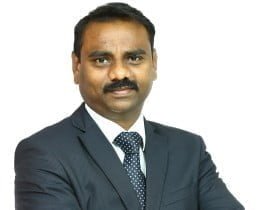 Interventional Cardiologist, Consultant MBBS, MD, DNB, in Chennai, India
Dr. Gobu P is a renowned Interventional Cardiologist in Chennai, India.
He has more than two decades of experience in the field of Interventional Cardiology. 
His medical interests are Complex Coronary Interventions, Device Closures of Congenital Heart Defects: ASD, VSD, PDA, RSOV, Peripheral Interventions, etc.
He is an active member of the Cardiological Society of India (CSI) and Tamil Nadu Medical Council. 
He has significant academic publications and is a faculty in National Conferences.